Husqvarna Motorcycles levererar äkta motocrossprestanda och design med svenskinspirerad mörkblå och vit grafik, med gula detaljer. Totalt handlar det om nio racefokuserade 2-taktare och 4-taktare.
Tillsammans med det nya mörkblå och vita färgschemat uppges Husqvarna Motorcycles ha förbättrat hållbarheten hos alla TC- och FC-maskiner, och där varje modell kommer med ett Brembo-hydrauliskt kopplingssystem, WP-fjädring med fullt justerbara WP XACT-framgaffel med AER-teknik, som har en kapslad luftfjäder och trycksatt oljekammare för konsekvent dämpning över ojämn terräng. Bak finner vi en fullt justerbar WP XACT-stötdämpare.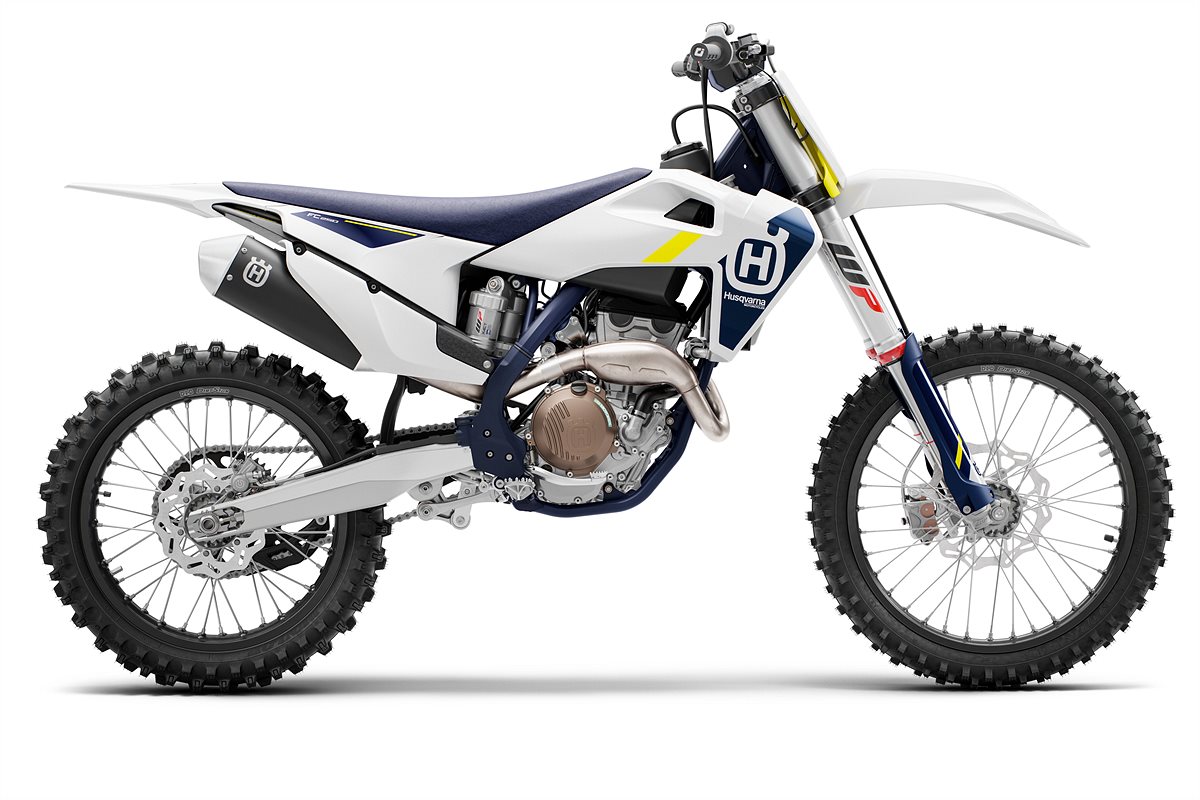 Exklusivt för både FC 250- och FC 350-maskinerna, för 2022, ska ett nytt friktionslager hos balansaxeln öka hållbarheten hos dessa högvarviga 4-taktsmotorer.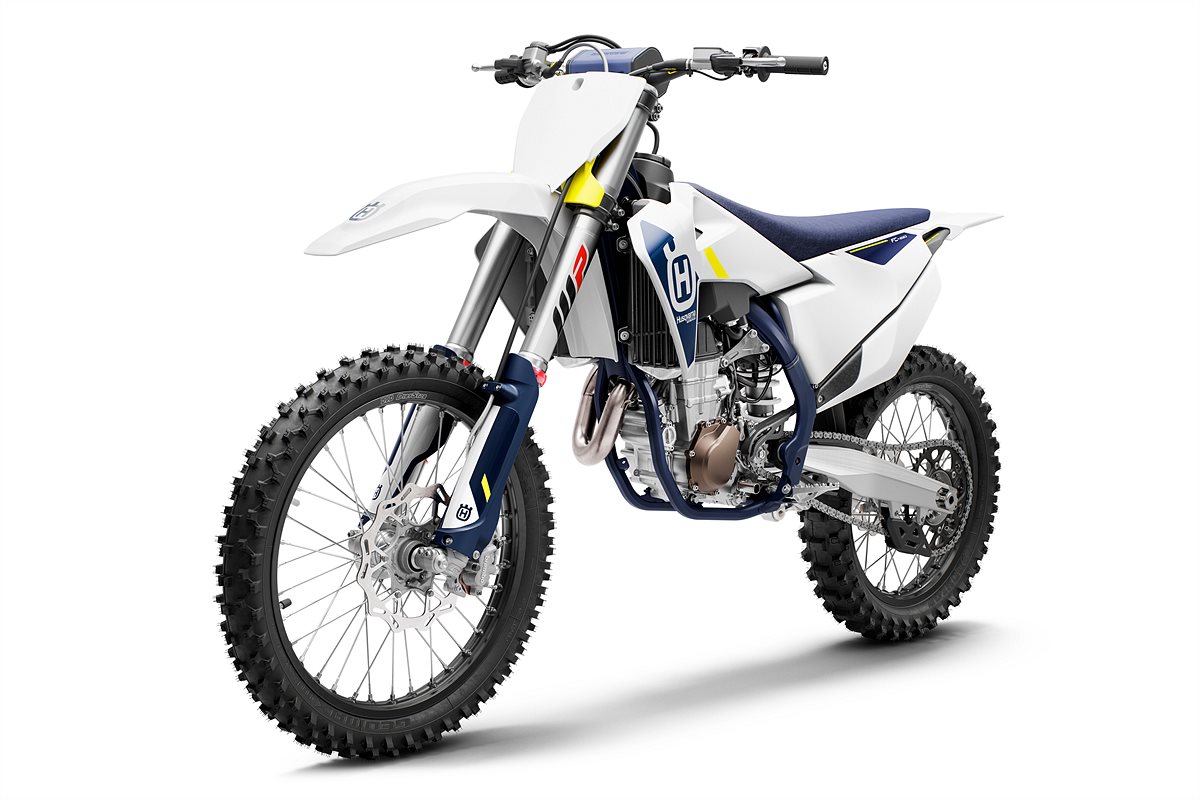 Technical Highlights 2022:
New high-performance Brembo hydraulic clutch system guarantees even wear, near maintenance-free operation and perfect action in every condition
New Swedish-inspired dark blue and white graphics create striking new look
WP XACT forks with AER technology - optimal performance and light weight
WP XACT shock features low-friction linkage seals
High-grip seat cover texture
Progressive bodywork for optimal ergonomics
Chromium-molybdenum steel frame featuring precisely engineered flex characteristics
Innovative two-piece composite subframe design
Interchangeable airbox cover on FC models for optimised airflow
CNC-machined triple clamps
Brembo brake calipers and high-performance discs combining superior stopping power with great control and confidence
Traction and launch control with advanced settings (4-strokes)
Electric starter for easy starting when time is critical
Lightweight Li-ion 2.0 Ah battery
ProTaper handlebars
Progressive throttle mechanism and ODI grips allow for adjustable throttle progression and easy grip mounting • Laser engraved D.I.D. wheels
Gearboxes produced by Pankl Racing Systems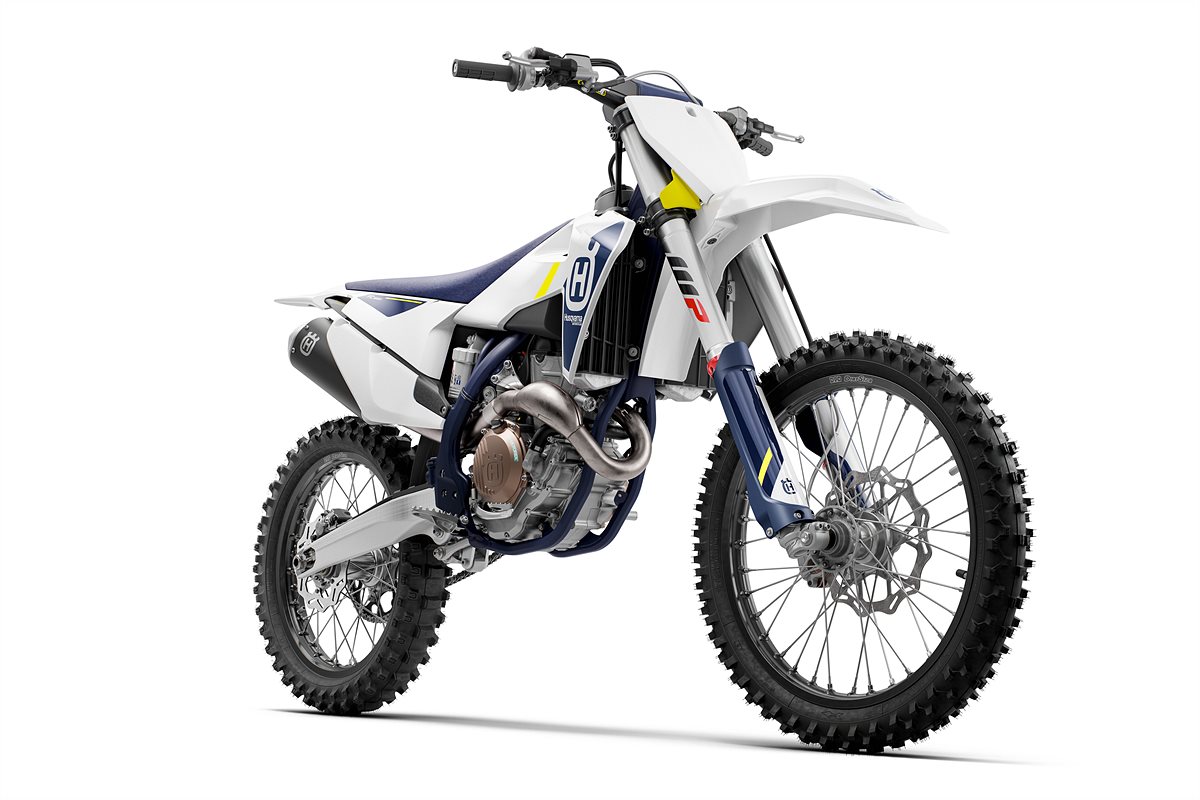 ---
Husqvarna Minicycles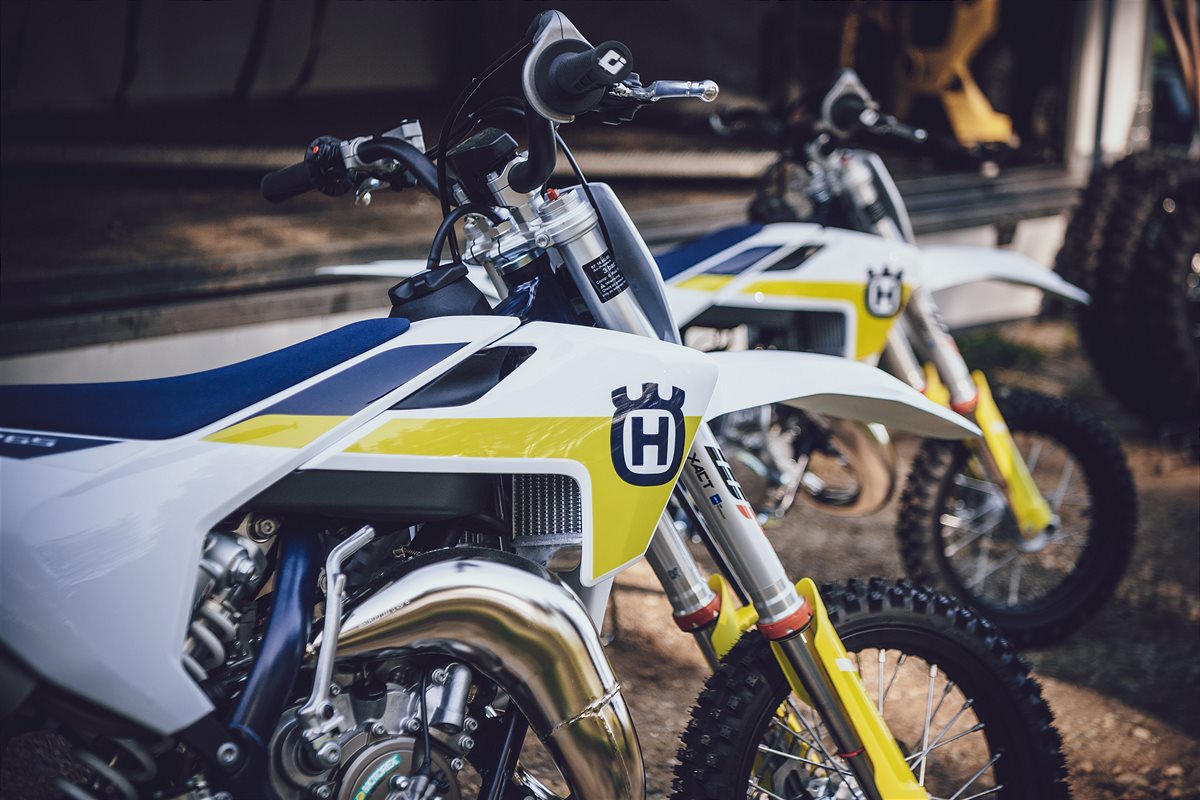 Husqvarna Motorcycles erbjuder även ett komplett utbud av så kallad minicycles. Alla maskiner erbjuder ungdomsspecifik ergonomi och användarvänlig hantering för blivande framtida mästare. TC 50, TC 65, TC 85 och EE 5 (eldriven).
Technical Highlights 2022 minicycles:
Unrivalled engine performance and rideability
WP XACT forks with AER technology - optimal performance and light weight
Confidence-instilling ergonomics thanks to a broad, flat seat and one-piece airbox cover
High-grip seat cover for comfort
Roller actuated throttle assembly for TC 85 - smoother throttle motion and improved durability
Formula brake calipers, clutch and brake assemblies for TC 85 - excellent stopping power and improved reliability
NEKEN tapered diameter aluminium handlebars offer optimised ergonomics for TC 65 and TC 50