Forne GP-föraren Paul Malin är nuvarande röst för FIM Motocross World Championship, som officiell kommentator för TV-sändningen. Här berättar Paul mer om sin racingkarriär.
Paul Malin har alltid varit en passionerad och entusiastisk person med sin erfarenhet från tio år av Motocross-racing inom 500, 250 och 125-klasserna.
Nuförtiden inleder de flesta unga förare sin världsmästerskapskarriär i de minsta klasserna, medan Paul gjorde sin GP-debut i 500-klassen som var huvudmästerskapet på 90-talet. Här nedan berättar han mer om sin racingkarriär (på engelska):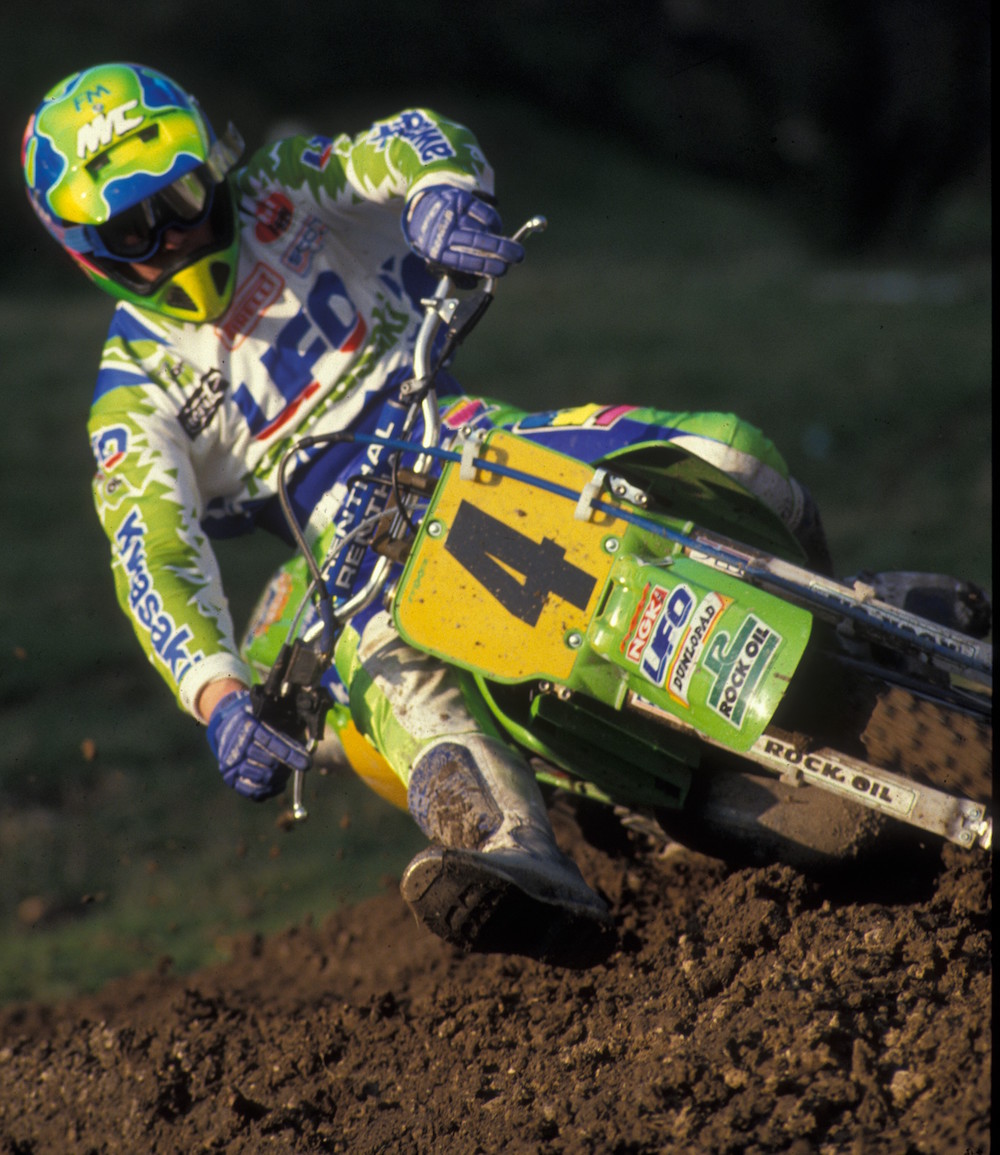 "I turned pro in 1989 and it was also my final year of school. I did four 125 GP's, didn't qualify in Spain and Portugal, but qualified in UK and Ireland. That year I was riding 125 and 250 in UK, and at mid-season I rode a 500 at just 17!
"The first time I rode it on a practice track my team mate Kurt Nicoll was there, and Thorpe also with his HRC Honda and I was just one second slower than these guys. I knew and loved the track and everyone was happy, but for the first race the track ran the opposite way and I didn't score any points. I had no physical condition, was not training physically, didn't have any mentor around me and after three races with no points my father told me 'You can be like all the other kids in UK, riding 125 and 250, or you can train and try to make it a success'.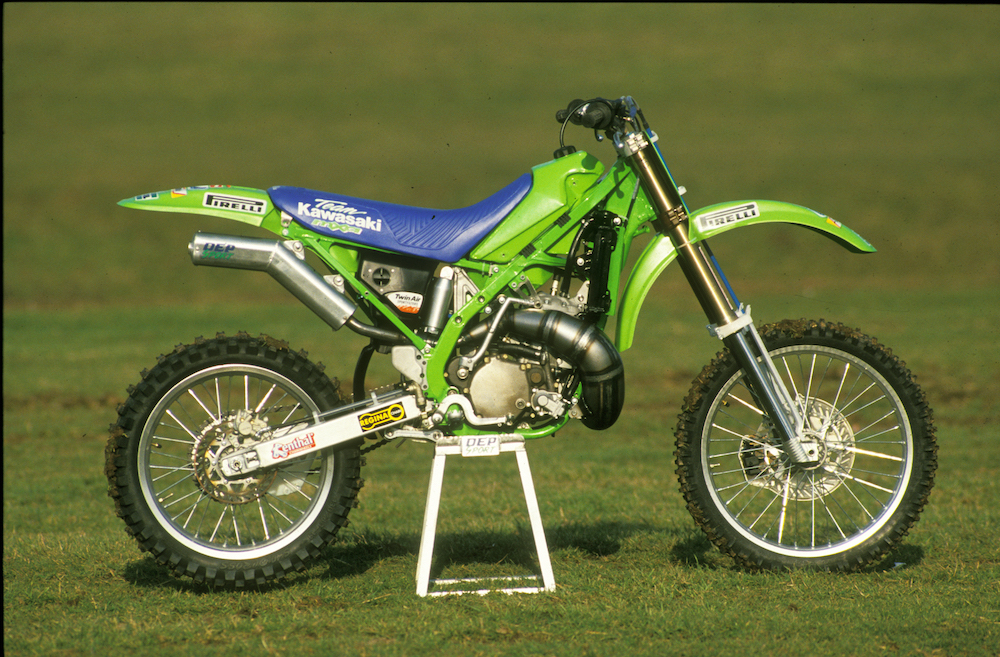 "I started to work with Kurt's trainer, scored some points and even led one race, battling with Thorpe. At the final race in Hawkstone Park I finished second; my learning curve had been very, very steep".
"When I saw that there was a GP in Castelnau de Levis in 1991 I was confident as I liked this track; I was there the previous year and couldn't race but I watched carefully and had a good feeling for the track. But I couldn't imagine that one year later, during the 500 French GP I would be the fastest rider in all practice sessions and the winner of both heats! I just had an amazing connection with the track, many people were surprised but for me everything was easy that day, really easy."
"The first race I won by more than 30 seconds, after a holeshot; I was really happy but as soon as I finished the race everyone was excited but I was already thinking about the second one. Just winning a heat was not enough; I wanted to win the GP. When I took the holeshot in the second race I felt OK but the difference was that Kurt Nicoll was just behind me and pushed me all race long. For 19 laps he was there, within one or two seconds! My memory was if I pulled away maybe I might make mistakes, but having him just behind me was better to keep me focused. "
"It was great moment, a great feeling. The next race was Norg and I won one race in the deep sand and then crashed," he continues. Only nineteen years old, he finished fourth in the 1991 World Championship. "That was a good time but that bike, the 500SR Kawasaki was also a great bike, probably the best bike I ever rode. The 500's of this period were difficult to ride, but this one was so easy, it suited me, my riding style, the chassis, the power, the changes they made from '90 it was a different bike, everything was impressive."
"I was eight years old when Kawasaki contacted me, they said 'we are starting a new program called Team Green and we want you to be one of our 80cc riders. There were five of us in this new team and I remember the first meeting we had as a team in a hotel. Alec Wright was the Team Manager, he explained how it would work, gave us information about KHI, what they made, the things they were involved in, it was an education as we were all thinking that Kawasaki just produced motorcycles!"
"Our parents were also in the meeting; Alec explained what they would give us – bikes, parts and clothes – and asked us to be always positive about the company, to be a good ambassador for the brand even though we were just 8 years old! It was an education, and it helped me to become professional. From this side you promote the brand and the sponsors, and then other companies did the same and we you could say that Team Green lifted the level in UK. My time with Kawasaki made me a real professional and that has helped me throughout my entire career."
"When I stopped at the end of 2001 with injuries the first thing I had an interest in was TV and I started working as the second commentator. I got a call from Eurosport in 2004, they wanted me for Namur and I was able to give a riders point of view, especially on such a different track. They were impressed and invited me on some more programs and then I did some other things with them."
"People don't understand how difficult this job is, you have to have five brains as when you talk you must also look at the time- screen, you have somebody from Paris telling you that an advert is coming, the producer informing you that he will launch a replay, and then you also have to ask some questions to the guy talking. It's not easy and I don't know where you learn that, but for me it's like natural, and I really love what I do."
"If you want to be successful, if you want to be one of the best in motocross you have to put a lot of time in riding, training, you have to watch what the other people are doing as well, and where you can improve yourself. It's the same with TV, if you just arrive ten minutes before it goes live, if you don't watch the practice sessions, if you don't talk to people in the paddock you will just talk about what's on screen. People don't see the preparation in the background, but that's important."